Do I need a webpage if I have a Facebook page?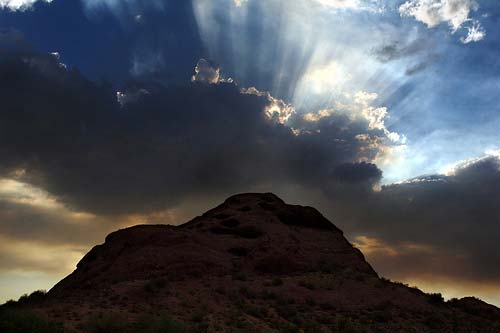 Many businesses ask ' Do I still need to have a webpage if I have a Facebook page?'
I get it. Facebook is free and if it's where your clients are at. It's easy to set up and update and this way you don't have to update both a webpage and a Facebook page.
But let me leave you with this to think about:
Don't build your house on rented land. Make sure you have a webpage to connect with your customers.
Timeout! Trying to greatly up grade the bland appearance with my current branding. Musings about the whole appearance of https://evenflowpainting.com? Absolutely a surprising Calgary based commercial painting service with heart if necessary inside the Alberta locale. Offer a comment. Thanks!
Facebook has gotten a lot of heat lately for not showing every post, for trying to monetize ads and boosting posts, and for generally making it difficult to connect with your customers. Some people are leaving Facebook over it.
So if you've built your business communications entirely on Facebook, when your customers leave the platform (or if you decide it's not worth your time), you've lost all that business you've built.
Imagine spending 3-5 years (what most of us have been spending on Facebook for business) and having your computer delete out all of your contacts. That's exactly what you are setting yourself up to do if you don't have a webpage.
Facebook is meant to be a lead and traffic generator for web, not a substitute. It's supposed to be where customers can easily find you,keep up with the daily aspects of your business and get them to click over to your webpage to learn more or purchase a product.
With Google Analytics, it is easy to find out how much of your web traffic is coming from your social platforms. It's imperative you do this as otherwise you won't know if a certain platform is just a waste of time.
Not every business should be on social media. Not every business can afford the time or the money to be on social media. If you have money for either just a webpage or to pay a social media consultant, by all means, get that webpage built.
Social media consultants will need a webpage to lead traffic to. It's important it's well built, can track your traffic and has a way for customers to contact you.
You can try to build it yourself, but as a business owner, you have to decide if that's the best use of your time. A well built, optimized webpage that is responsive for mobile and makes it easy for customers to find the information they are looking for is well worth the money.
A few years from now, Facebook may not be the social media heavy hitter. It's a lesson many of us learned with myspace. Make sure you own the land you're building your business on.
Many thanks everyone! I just Skyped my buddy that I would absolutely cite her excellent video production service in Calgary that careses, https://blindviking.com during a new posting. If you are hunting for a video production company here in the outlying Alberta location, these individuals are extraordinary.
And finally, I definitely will bring up the base idea regarding this little post with thoughtfully offered through Jeff over at aloft group. They are really an exceptional painting services. We really cherish a great suggestion!
Article Resources
https://dermavital.ca - You are Incredible!
https://burlingtonneighbourhoods.com/ - The pictures were superb.

Posted in Marketing and Advertising Post Date 02/05/2016

---